It is so easy to reach for candy or alcohol to feel better, whatever better is. Perhaps your work load is overwhelming so you have an extra glass of wine to take the edge off. Maybe your spouse isn't paying enough positive attention to you and chocolate helps you ignore your loneliness for a while. Or you struggle to make ends meet, "…you have more month than money" as Jim Rohn said, and you eat extra helpings at dinner to calm your anxiety.
Emotional eating is not about satisfying physical hunger.
It is all about distracting self from emotional distress.
These are examples of emotional eating, using food and drink to comfort unpleasant emotions and stress, meaning that you consume food and drink solely to make you feel better and take your mind off of what is troubling to you. Emotional eating is not about satisfying physical hunger. It's all about distracting self from emotional distress. Thus, emotional eating is also called stress eating.
Negative Effects of Emotional Eating
As emotional eating provides the short term distraction that you believe equals relief, it also creates many negative effects in the long term. Weight gain, cumulative stress, and unresolved emotional issues are just a few negatives resulting from comfort food and drink. To be clear, emotional eating is not about physical hunger. It is about masking or avoiding your negative and unpleasant emotional experiences.
And it's about masking mine too. With all of my knowledge and experience in psychotherapy, I too have given in to dulling my emotional pain with food and/or drink. Allow me to share two examples from my life.
My Personal Struggles with Emotional Eating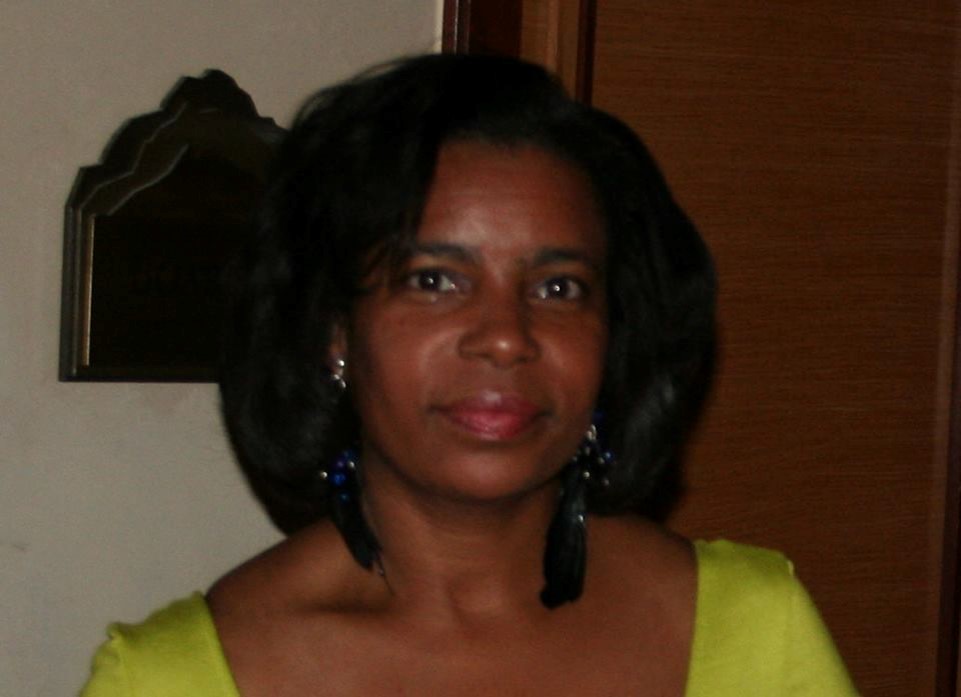 In 2013, my brother Kenny succumbed to Prostate Cancer. He transitioned in my arms. Kenny's death at such a young age hit me like an eye-less hurricane–there was no calm in that storm. The grief eventually gave way to the deepest depression I have ever experienced. And I drowned myself in food and booze for months. I just wanted to stop feeling the agonizing sorrow that greeted me every morning and put me to sleep every night. Needless to say that I gained weight and triggered negative processes in my body, revealed by labs and scans.
This picture was taken during my depression and all I see is my sadness.
More recently, my maternal aunt transitioned. I couldn't attend the funeral that was held in another state. I was able, however, to watch her live-streamed funeral service. It was lovely; yet I was distraught. The depth of sadness I experienced while watching surprised me. Not being there to support my uncle and cousins was difficult. Wondering how lonely it must be, I empathized with another aunt who is the last living sibling of my mother. I broke down seeing my siblings who I haven't seen in nearly two years because of the pandemic. And I lost it when my mother's name was said during the reading of my aunt's obituary. The sadness lingered long after I stopped sobbing. So I ate extra helpings of my otherwise healthy meal to take my mind off of my losses. The excess food bogged down and aggravated my digestive conditions.
My emotional eating seems to center around significant losses. I'm very resilient when it comes to everyday-type losses and normal life stress. The existential nature of death and big life shifts intensify my emotional experiences. I had to learn this about myself. And adjust. I was able to transform my overindulgence in comfort food and drink over an extended period after Kenny died to just one meal after my aunt's funeral.
And I allowed myself to experience my sadness. Allowing it to be allowed it to release. Masking and avoiding pain only serve to strengthen it, make it last longer than necessary. Don't get me wrong, sitting in sadness was not at all comfortable. However, accepting it as a normal human response to loss not only made it bearable, acceptance evoked confidence that I could handle my pain and would be okay.
Allowing it to be allowed it to release.
While intense sadness elicits my emotional eating, yours may have a different trigger— arguments with your significant other, trouble on your job, a stressful day, traffic. Whatever causes you to consume comfort food, you can strengthen your coping skills and improve how you manage negative and unpleasant emotional experiences.

Here's how I did with EAT.
E
valuate
Ask yourself if you are eating to satisfy physical hunger. If the answer is no, then you are eating to mask emotion. Next, ask yourself "What am I avoiding?" It's okay if you don't have an answer. Just asking the question plants a reflective seed in your mind that may be enough to stop you from emotional eating in that moment and set you up to be more mindful about it in the future, and thereby limit, reduce, or eliminate emotional eating.
A

ct
Move your body. Physical movement is a great way to process and manage emotion. According to Tony Robbins, the secret to changing your state of mind (and emotions) is moving your body. Something as simple as jumping up and down a few times, walking around your space, or giving yourself a hug could reset your state of mind and shift your emotions. Action can also reduce or eliminate your need to satisfy your emotional hunger and be the catalyst for your intuition to give you pertinent information that will help you cope better and grow.
T

ransform
Convert your emotional hunger into empowerment. Emotional eating comes from a position of weakness, a lack of understanding of how powerful and capable you really are. You see, each of us are born with gifts, talents, and intuition. We already know how to navigate through life to get our needs met most appropriately and how to live full and joyful lives. This is strength. Somewhere along the way, unfortunately, we are led away from who we truly are and fall into unhealthy patterns such as this. Evaluating your emotional eating, moving your body, connecting with someone who supports your best, and being open to your intuition will naturally allow your emotions to be so they can release, transforming your emotional hunger and restoring your innate strength, empowering you to cope in healthy ways.
Manage Emotional Distress to Live More Fully, Joyfully
The purpose of consuming comfort food and drink during emotional upset is to avoid or mask the pain. Though it seems like a quick fix because it distracts you for a brief period, emotional eating does more harm than good. It causes health problems like unwanted weight gain. Also, the  unresolved distress and the stress required to suppress emotions do take their toll on how well your body and mind function, diminishing your experience of life. Employ my EAT strategy to better manage your emotional upsets so you may live more fully and more joyfully.
Do you need help coping with emotional distress? 
Living In Total Health is a great place to start! This total wellness guide covers all factors influence, providing insights and information that you can apply immediately. 
–Living In Total Health is available in hardcover and ebook. Click to order your copy.
Contact Glen to schedule your complimentary consultation
to identify and address your barriers to being 
Joyful. Connected. Confident. Complete.